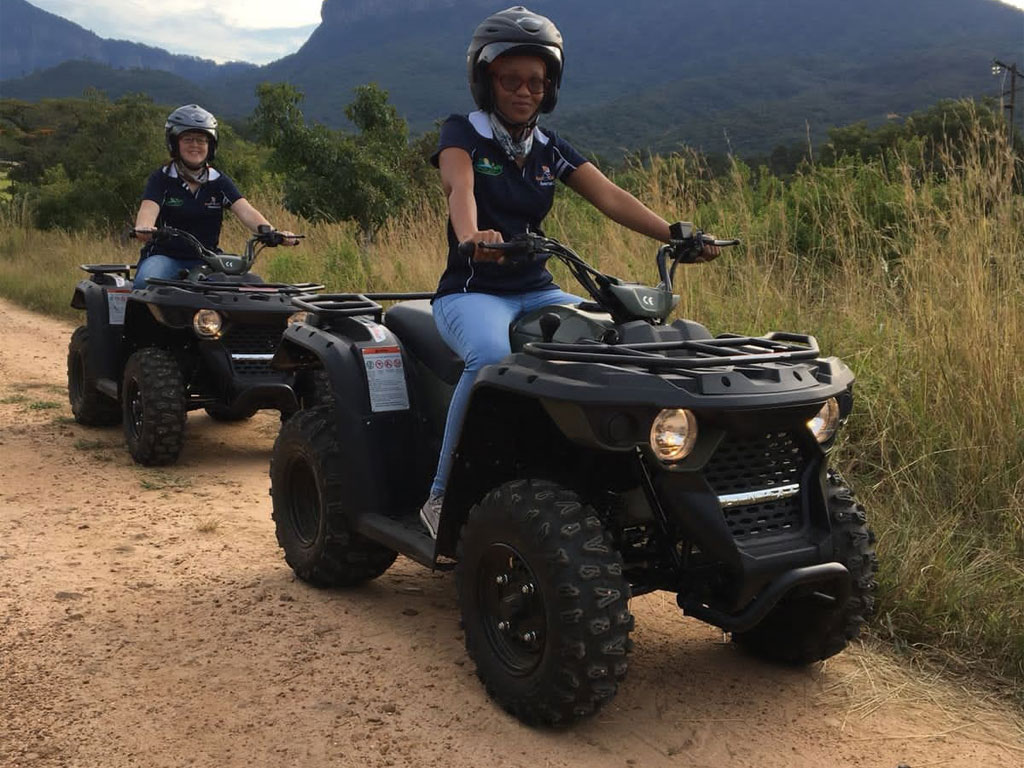 Scenic Quad Bike Trail Franklynpark
Join us for a Quad bike trail at Franklyn Park at the foothills of Mariepskop Mountain. The track will take you through riverine forest, savannah grasslands with spectacular views of Mariepskop. Small antelope, baboons and an abundance of birdlife makes part of this trip. Have to be 14 years and older to drive a quad. Under 16 years are welcome to join as an passenger.
Per quad (14 years and older): R 460.00 per quad.
Passengers (2-13 years): R 120.00 per person.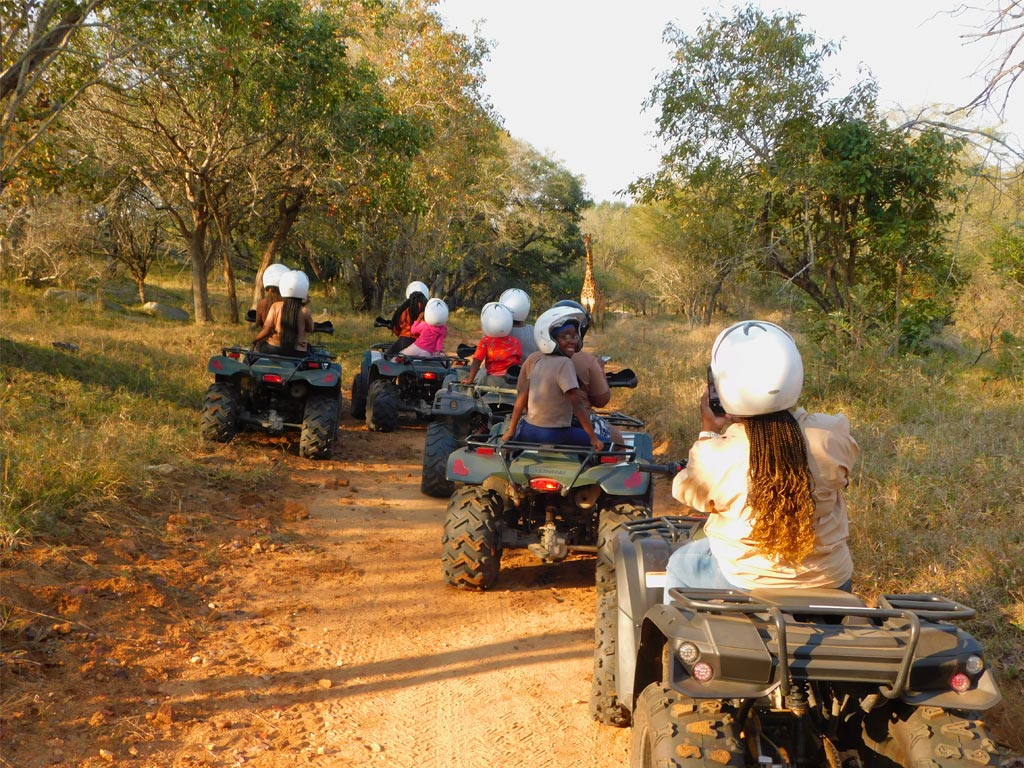 Game viewing on Quad bike trail – Buffaloland
Join us for a 60 minute Quad bike trail at Buffaloland, a Big 3 reserve. The track will take you through various landscapes with amazing views of the local plains and wildlife. Animals that can be observed on this journey include Buffalo, Leopards, Lions, Giraffes, Kudu, Wildebeest, Ostriches, Baboons, and an abundance of birdlife.
Have to be 16 years and older for this trail.  Passengers welcome from 5 to 16 years.
Duration: 1h00 R650.00 per driver + R150.00 per passenger
Duration: 2h00 R850.00 per driver + R300.00 per passenger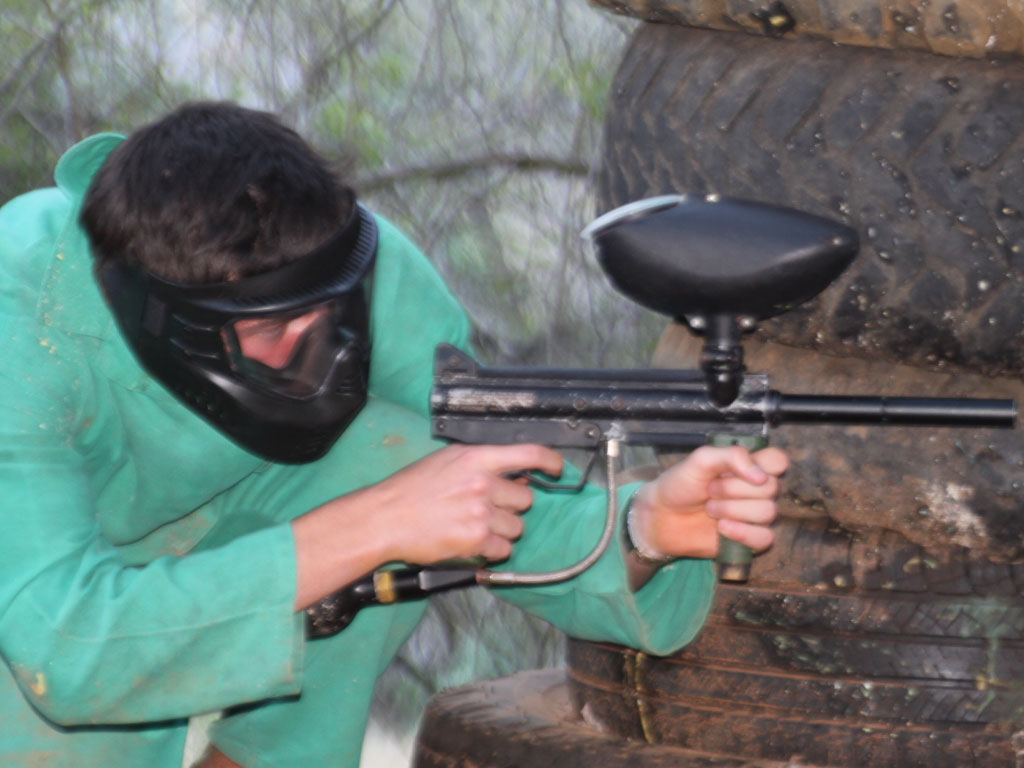 Paintball
Our Paintball field is out in the open in Bushveld surroundings where you can set the competition for an extreme paintball game. Each player gets an air gun and two teams are typically divided. Usually the teams play the childhood game of capture the flag. Each of the teams with goes into the field and tries to find the other team's flag. The object of the game is to capture the other teams flag and bring it back to your base and touch it to your flag in a given time period without getting eliminated. Getting eliminated is defined by being hit with a paintball and having it break (splat) on you. Referees will throw you out once you are eliminated. The paintballs are marble sized spherical containers that hold paint and have a hard shell to enable the gun to launch it long distances. It is an egg with a hard shell and goey interior. The guns are typically guns with a barrel to launch the paintball, a trigger to activate the launch procedure, a resevoir to hold extra paintballs, and some type of pressurized gas to provide propulsion.
R200 per person, 100 balls included
Please Note:
All trips are weather permitting.
Beverages are supplied on some trips.
Boat trips are open 7 days a week.
Paintball and Kloofing are closed on Sundays and Mondays.
We operate on Public Holidays – Closed on Christmas day.
Rates are valid from 01 November – 31 October.
No alcohol allowed on the activities.
Clients to be at the activities 15 minutes before departure time.