20 Minute Microlight flight
This flight will take 20 minutes, and will take you over Big 5 areas where numerous types of game can be seen.
R 1,300.00 per person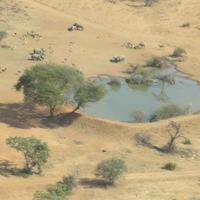 10 minutes – Microlight flight
Fly over Hoedspruit town and a part of a Big 5 reserve.
R 695.00 per person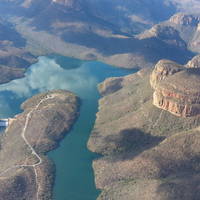 1 Hour Microlight flight Olifants river
This flight takes 1 hour and can be changed to suit your own requests. It normally includes flying over Big 5 game farms in the area towards the Olifants River and follows the Olifants River for a short while before further returning for further game viewing over Big 5 farms.
R 3,150.00 per person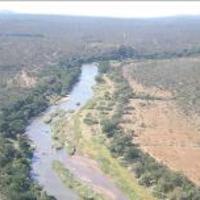 30 Minute Microlight flight
This flight will take 30 minutes. The usual flight is over Big 5 areas surrounding Hoedspruit including Klaserie Nature Reserve. However, this flight's route can be changed to suit your own requirements
R1,900 per person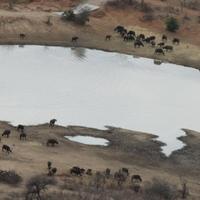 2h30 Microlight flight: Hoedspruit-Blyde canyon-Graskop-Hoedspruit
This flight takes about two and a half hours. You get to see the famous Blyde River Canyon, Three Rondawels, Bourkes Luck Potholes, Berlin Waterfall, Lisbon Waterfall and the famous Tufa Waterfall. This flight has a stop at Graskop at the top of the Drakensburg where you get a continental breakfast. This flight is best taken early in the morning
POA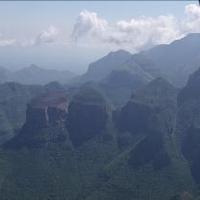 1 Hour Microlight flight Blyde River Canyon
This flight takes 1 hour and can be changed to suit your own requests. It normally includes a flight over the Blyde River Dam and over the Blyde River Canyon and back to Hoedspruit where game can be viewed from the air.
R3,150.00 per person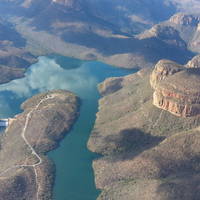 Hot Air Balloon Flight – Hoedspruit
Hoedspruit flights: Experience the magic of lighter-than-air flight near the foot of the Drakensberg Escarpment. We offer one-hour long flights over the scenic, Lowveld section of the Blyde River, 15 km West of Hoedspruit.The terrain is a mixture of farmland, private nature reserves and wildlife estates. The mountains to the South and West provide shelter from the prevailing winds, thereby affording us good flying weather on most days.As the sun rises, the landscape, the vegetation and, if you're lucky, some wildlife will provide photo opportunities. Game spotting cannot be guaranteed but on most flights we see plains game like giraffe and wildebeest. On very calm days, we sometimes offer flights over the Kapama Nature Reserve, South-East of Hoedspruit. Our pilots and crew will ensure a safe, enjoyable and informative adventure that will be one of the highlights of your visit to the Kruger to Canyons Biosphere. When: Flights are conducted throughout the year, with mid-summer sunrise at 05h00 and mid-winter sunrise at 06:30. We meet 20 minutes before sunrise at the respective launch sites What to expect: We meet before sunrise and coffee is served while you watch your eight-storey high balloon being inflated and prepared for flight. After a safety briefing you should be airborne in time to witness the sunrise. The height above ground will vary between skimming the tree-tops to as high as 2 000 feet as the pilot changes altitude in search of favourable wind directions and speeds. The flight duration is about an hour and towards the end of the flight the pilot will select a suitable landing site. The landing is an exciting event because the basket meets the earth at whatever speed the surface wind is at the time. Light airs allow the softest of landings while fresh breezes necessitate a "positive" landing so that the basket can serve as an anchor to slow the envelope down. If not already at the landing site, the ground crew will soon arrive to deflate and pack the balloon while passengers enjoy fruit juice and sparkling wine. Who can participate? Passengers must be fit enough to stand unassisted for an hour and must also be able to climb in and out of the basket. Youngsters are welcome but should be at least 1.2m (4 foot) tall, so that they can see over the rim of the basket. Regrettably, pregnant persons may not participate in a balloon flight What to wear and bring along: Though Winter dawns can be nippy, once you're up in the basket, it will be surprisingly warm. Warm clothes will be useful during pre-flight. Cameras and binoculars can be brought along. Staff and equipment Your pilot is, of course, fully qualified and is also an expert in environmental interpretation. We fly a Kavanagh 210 that carries pilot plus 8-10 passengers, a Thunder & Colt 180 that carries pilot plus 6 passengers and a Kavanagh 120 that carries pilot plus 4 passengers
R 4,350.00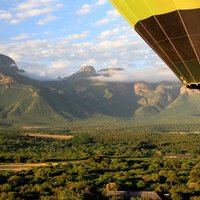 Helicopter Flights
R 4,250.00 per person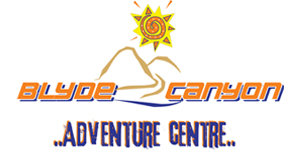 Please Note:
All trips are weather permitting.
Beverages are supplied on some trips.
Boat trips are open 7 days a week.
Paintball and Kloofing are closed on Sundays and Mondays.
We operate on Public Holidays – Closed on Christmas day.
Rates are valid from 01 November – 31 October.
No alcohol allowed on the activities.
Clients to be at the activities 15 minutes before departure time.