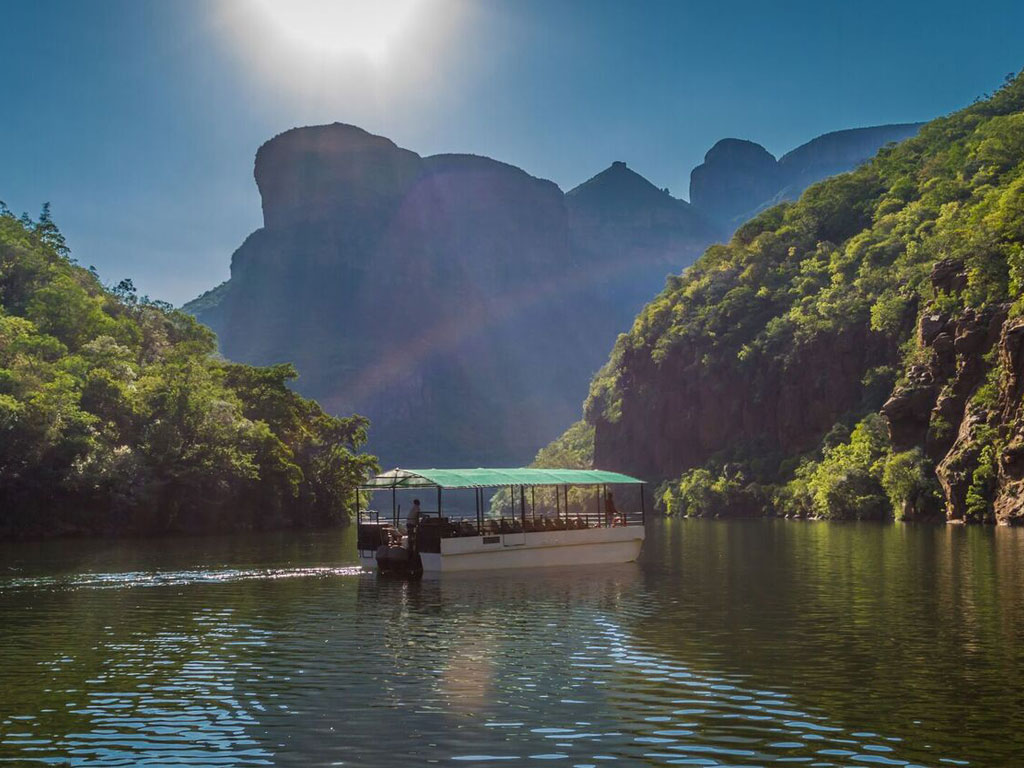 Blyde Dam Boat Trips
Join us for a Blyde dam boat trip, the 90 minute interpretation tour by a tour guide will take you to the you to the rare living Kadishi Tufa waterfall and the Three Rondawels. An abundance of wildlife will keep you distracted while learning more about the natural history of the Blyde Canyon. The Canyon is famous for the Kadishi Tufa waterfall. At 200m (around 660 feet) in height it is the second tallest tufa waterfall on earth. In the case of the Kadishi Tufa fall, the formation that has been produced strikingly resembles a face which is crying profusely, and is thus sometimes known as 'the weeping face of nature.
The dam and surrounds is home to a range of wildlife species such as kudu and duiker, as well as leopard and other small carnivores. The dam itself is home to hippo's, crocodiles, Fish Eagles, African Finfoot which you may be lucky enough to spot on the leisurely 90-minute boat trip.
Above 12 years: R 290.00 per person
2-12 years: R 170.00 per person
0-2 years: Free
Not included in the boat tariff – MTPA entrance fee, cash payable only – no card facilities.
12 years and above: R 35.00 per person
6-12 years: R 20.00 per person
SA Pensioners: R 20.00 per person
For private boat trips, please contact us on +27 (0)81 487 2267 or 015 795 5961
Prices valid from 1 November 2022 – 31 October 2023
Please Note:
All trips are weather permitting.
Beverages are supplied on some trips.
Boat trips are open 7 days a week.
Paintball and Kloofing are closed on Sundays and Mondays.
We operate on Public Holidays – Closed on Christmas day.
Rates are valid from 01 November – 31 October.
No alcohol allowed on the activities.
Clients to be at the activities 15 minutes before departure time.